What is the best credit card in Canada? With so many options to choose from it can be a difficult to decide which credit card to go with. Canadians with good credit history have the option to choose cash-back cards, low interest-rate cards, rewards cards, business cards, student cards, and travel cards.
All of these credit cards benefit us in different ways, but without the proper research it's very easy to make a repentant decision. Your bank could offer you a limited time offer or you could be choosing a popular rewards program because it's popular but in reality it isn't right for you.
Thankfully Moneysense.ca has provided a great blog series on what the best credit cards are in 2014. With the 2015 right around the corner we want to provide you with an easy synopsis of 6 cards to help narrow down your choices.
Let's start with asking ourselves an important question.
When you are choosing a new credit card, ask yourself what type of customer are you?
Low interest
Am I going to be consolidating debt, or carrying a balance forward? If yes, then this is the card for you: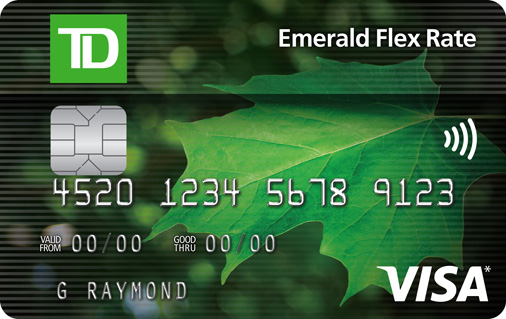 TD Emerald Visa
If you have a good credit rating, the interest rate is lower. Moneysense.ca estimates that 4.5% is the interest rate for this card.
Annual Fee: $25. Interest Rate: ranges based on credit rating.
I need cash back
Rewards aren't right for me, is cash back the best option?
Scotia Momentum
This card gives you the highest amount of cash back if you make payments for gas, groceries, drug store purchases, recurring bill payments, and just about anything. Gas and groceries customers receive 4% cash back.
Drug store and recurring bills customers receive 2% cash back.
Customers receive 1% cash back on everything else. Not bad.
Annual Fee: $99. Interest rate: 19.99%
Fly me away
I'm a traveller, would a travel card help offset my travel expenses?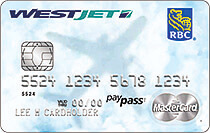 WestJet RBC World Elite MasterCard
This card has the highest reward if you spend on it consistently. Customers earn 2% on travel through WestJet and 1.5% back on every other purchase. According to Moneysense.ca, you'll have to fly with WestJet at least once a year to get the most out of it.
Annual Fee: $99. Interest Rate: 19.99%
The early adopter
I love shopping at a specific retailer; I need the latest and greatest consumer goods.
Rogers First Rewards MasterCard
2% return on every dollar spent or two points per purchase with a $0 annual fee. This is the best deal you can get. Ironically Rogers owns MoneySense.ca.
Annual Fee: $0. Interest Rate: 19.99%
Entrepreneur
As a small business owner, what card can give me the best rewards to keep costs low and help my bottom line?
There are two cards worth looking at here, cash-back and travel.
For cash-back:
BMO Premium CashBack MasterCard
Best for vehicle renters, business owners get 3% cash back on Shell gas purchases and when leasing vehicles from select vendors.
Annual Fee: $69. Interest Rate 19.99%
For travel:
CIBC Aventura Visa for Business
Perfect for your traveling sales gig, you can double your rewards by booking flights through CIBC. Even covering the full cost of the flight at times.
Annual fee: $120. Interest Rate: 19.99%
Student
As a student, I need to build credit and keep my debt at a minimum.
CIBC Aventura Visa Card for Students
Let's face it, being a student ain't easy. With low annual fees, and rewards for your reading week getaway, this card might be the one for you. Definitely a good idea if you're trying to build your credit.
Annual fee: $39. Interest Rate 19.99%
That about sums it up. Still not convinced on what card to get? Check out Moneysense.ca's full article on top Canadian Credit cards for the full breakdown.